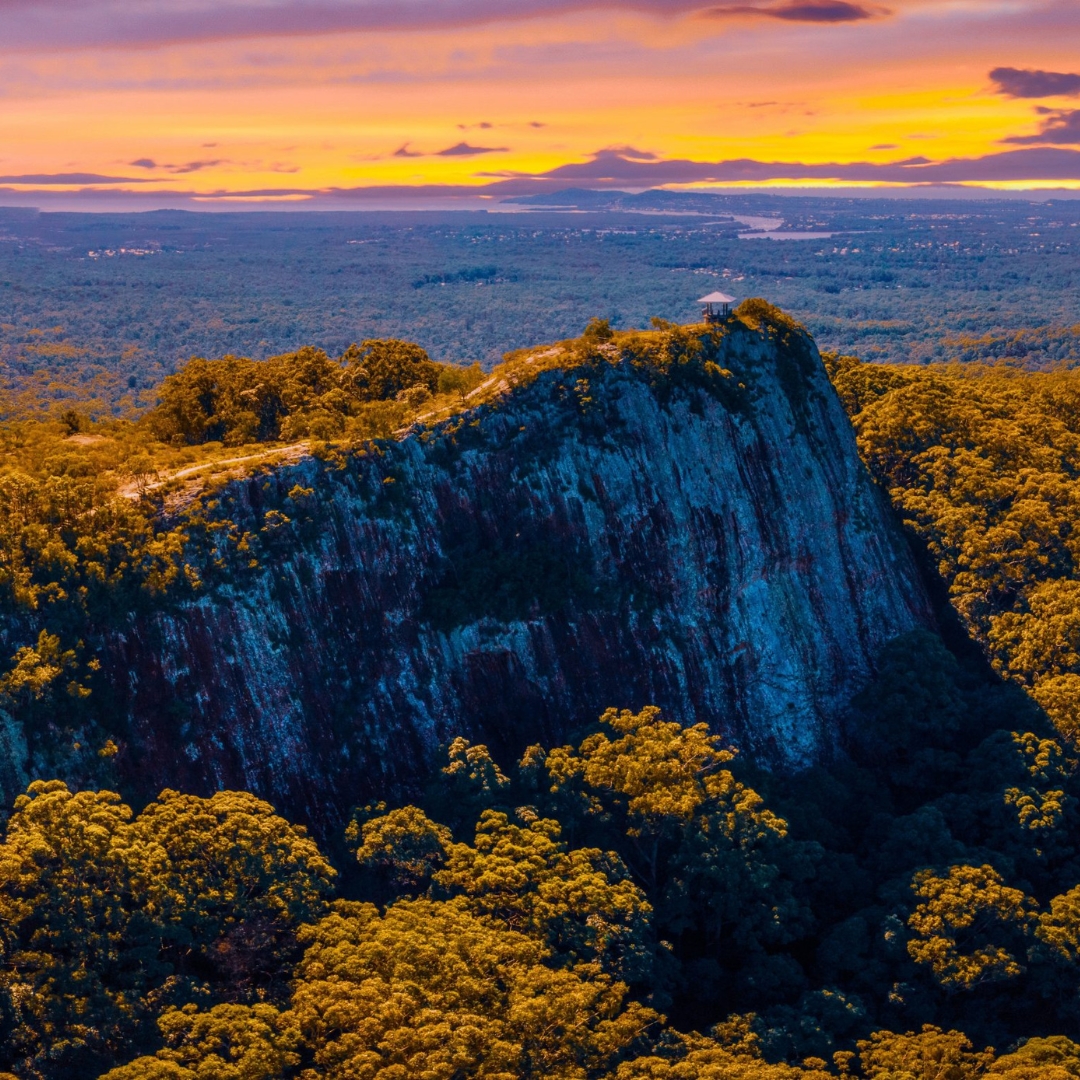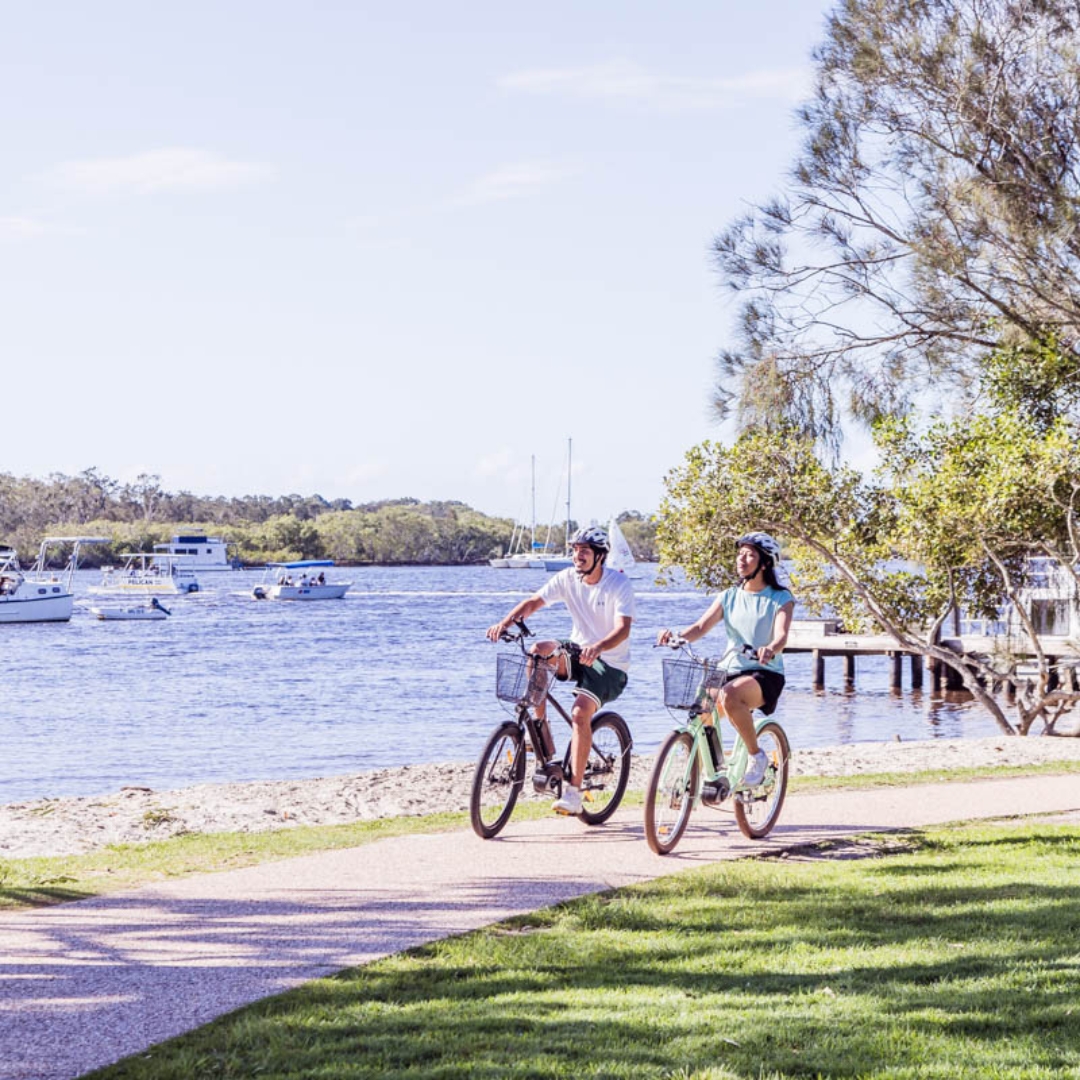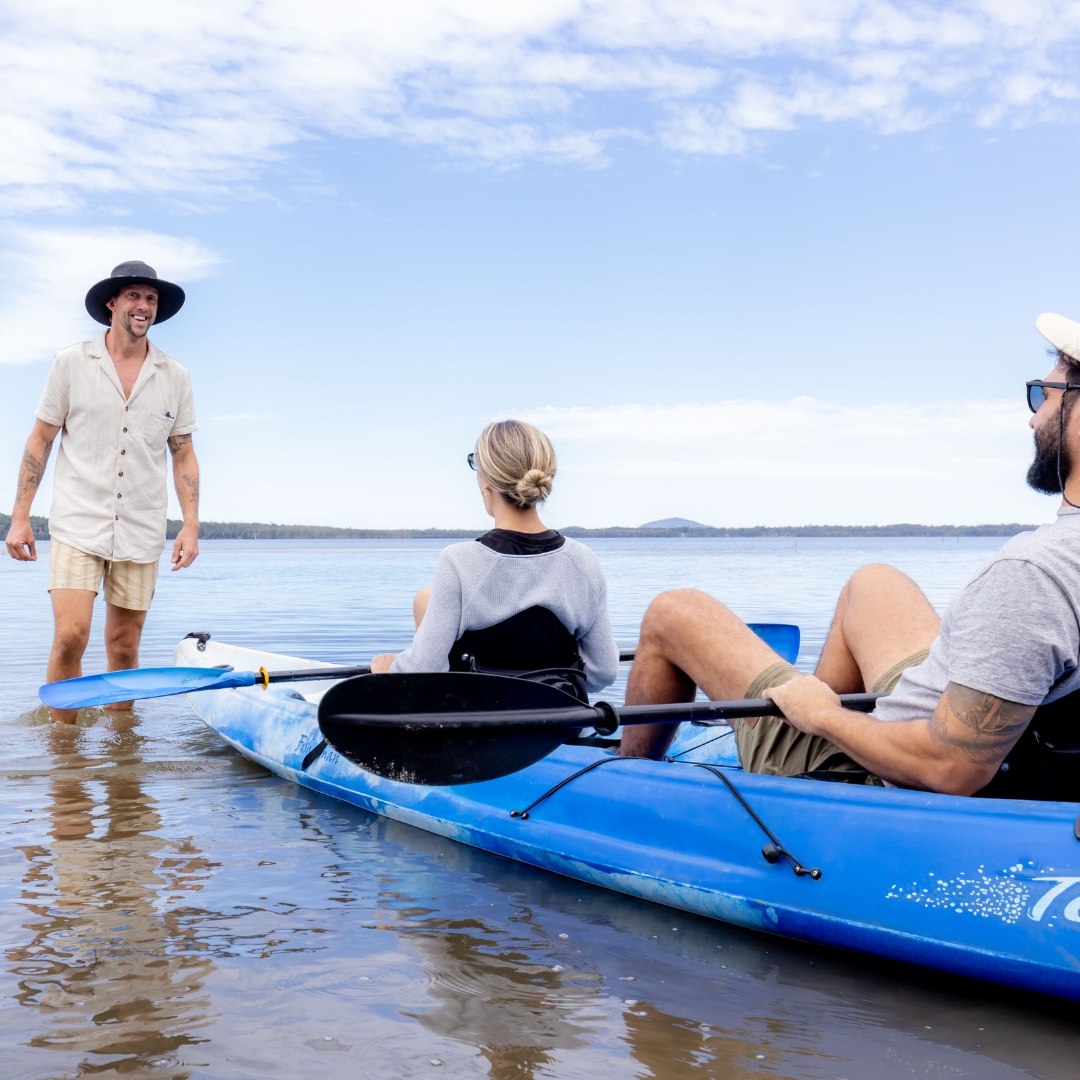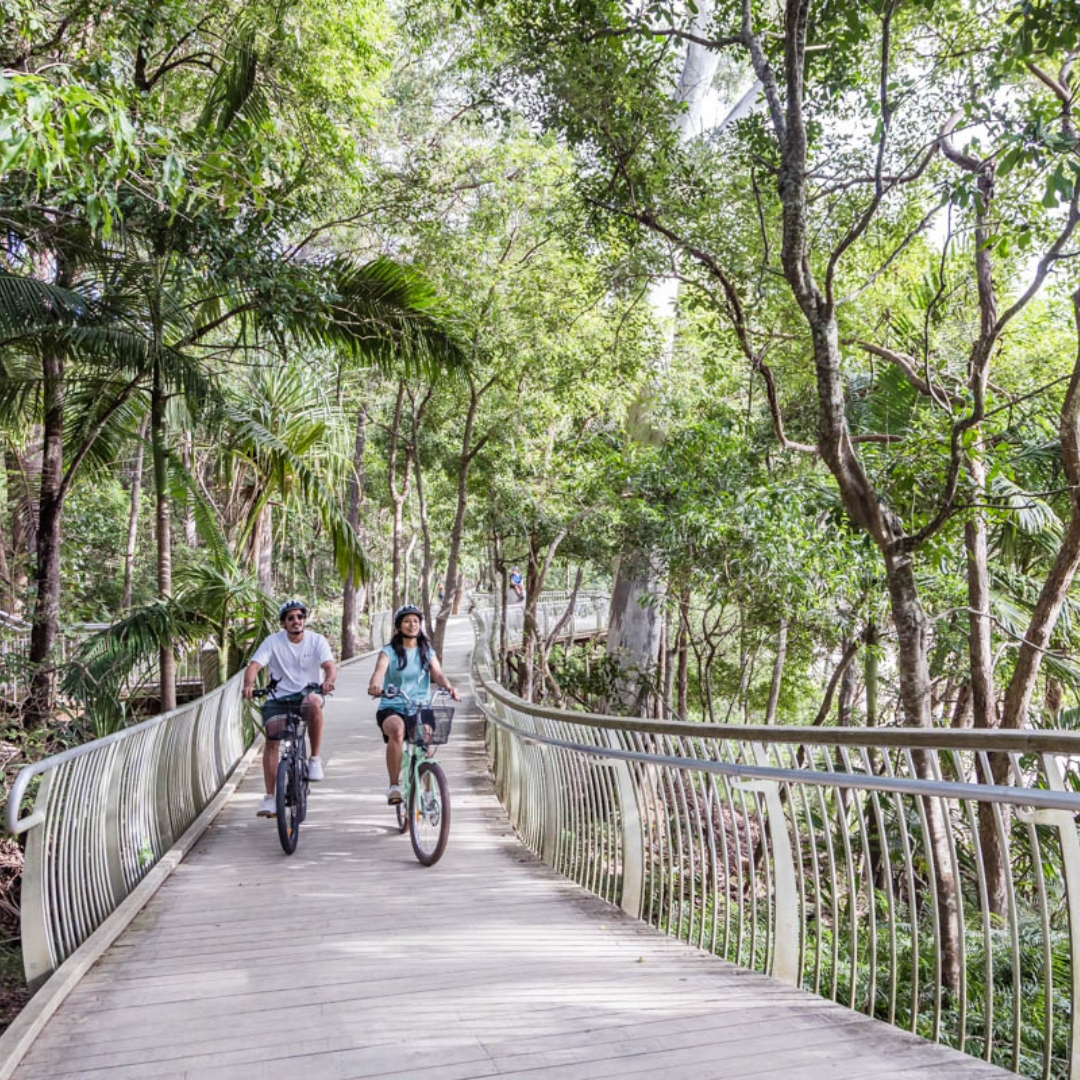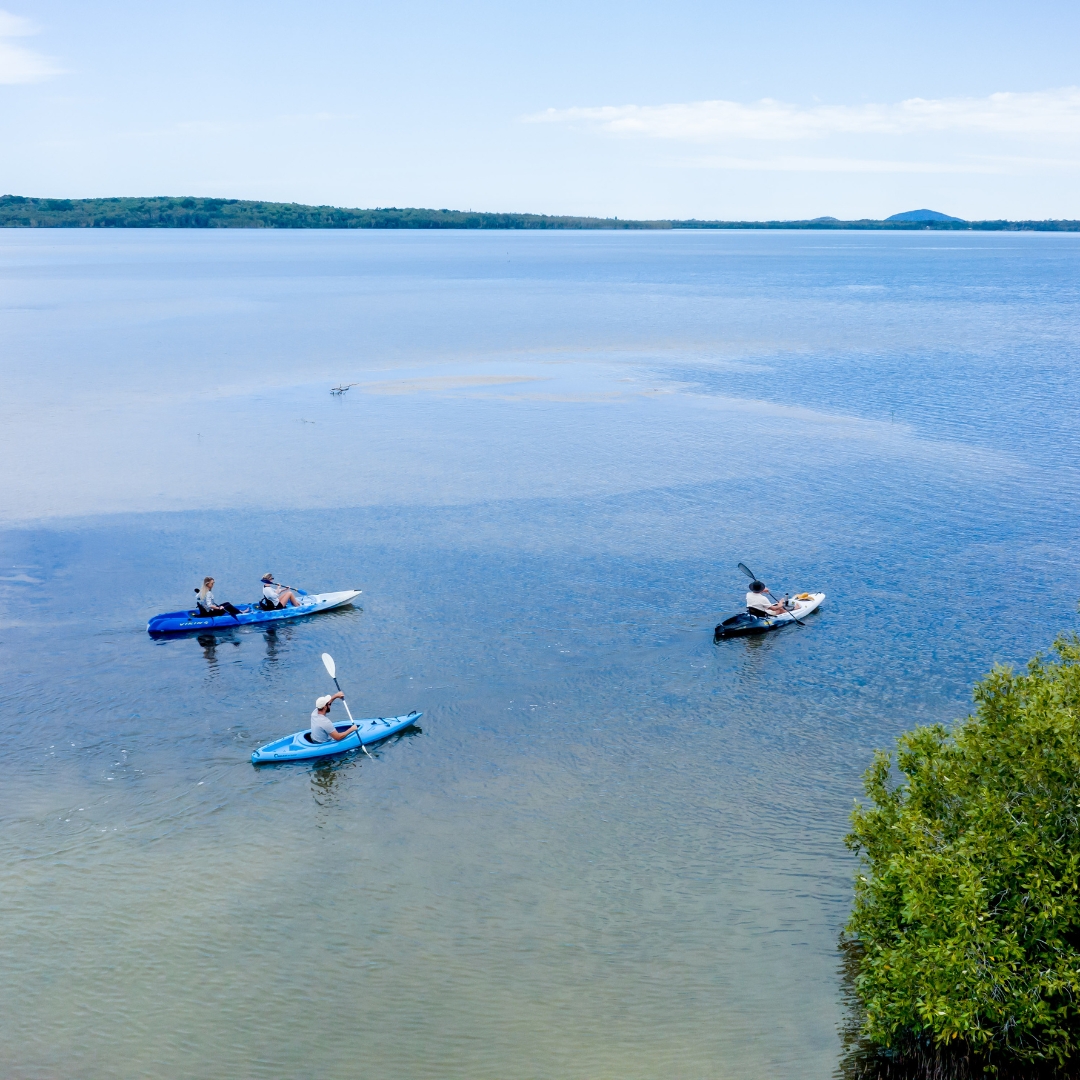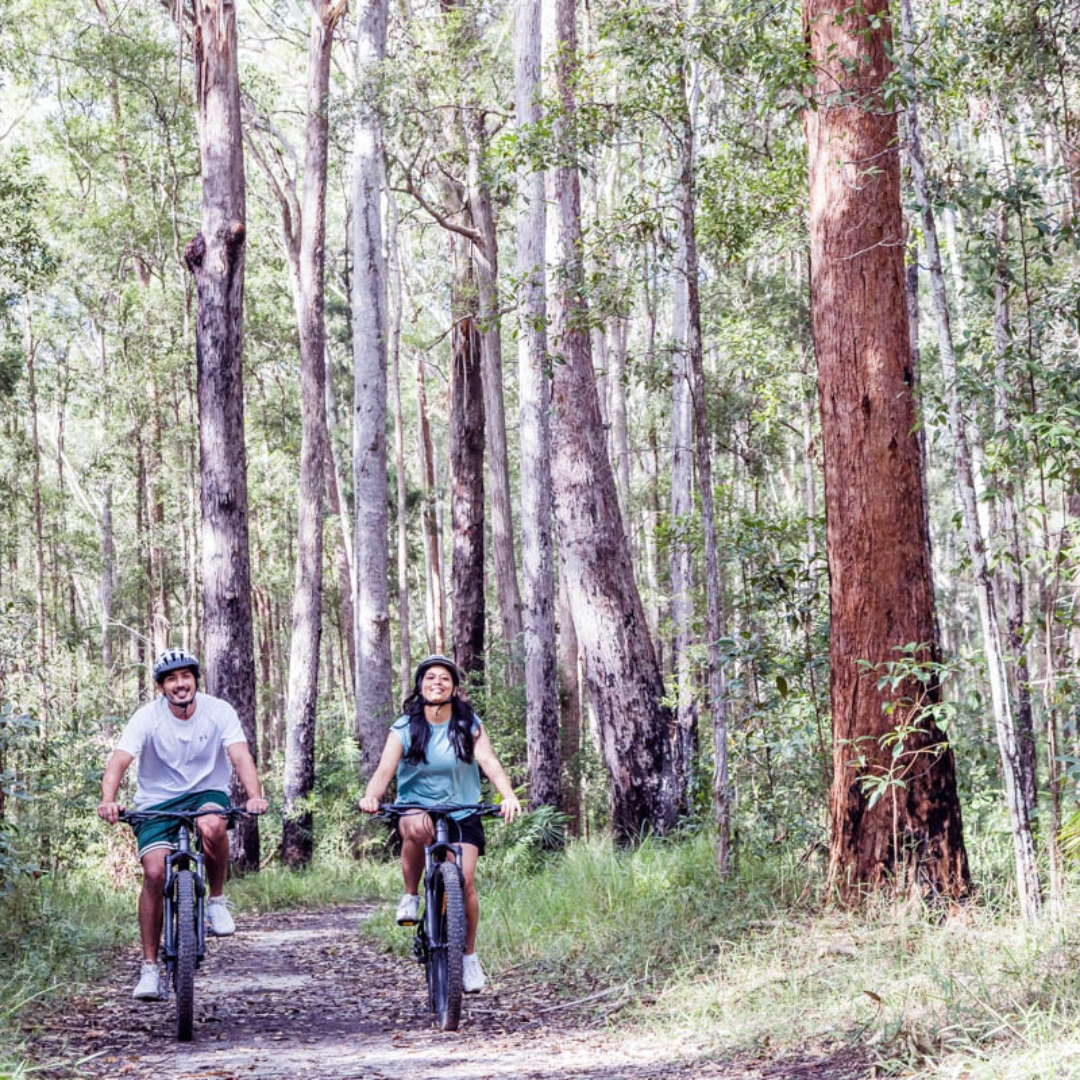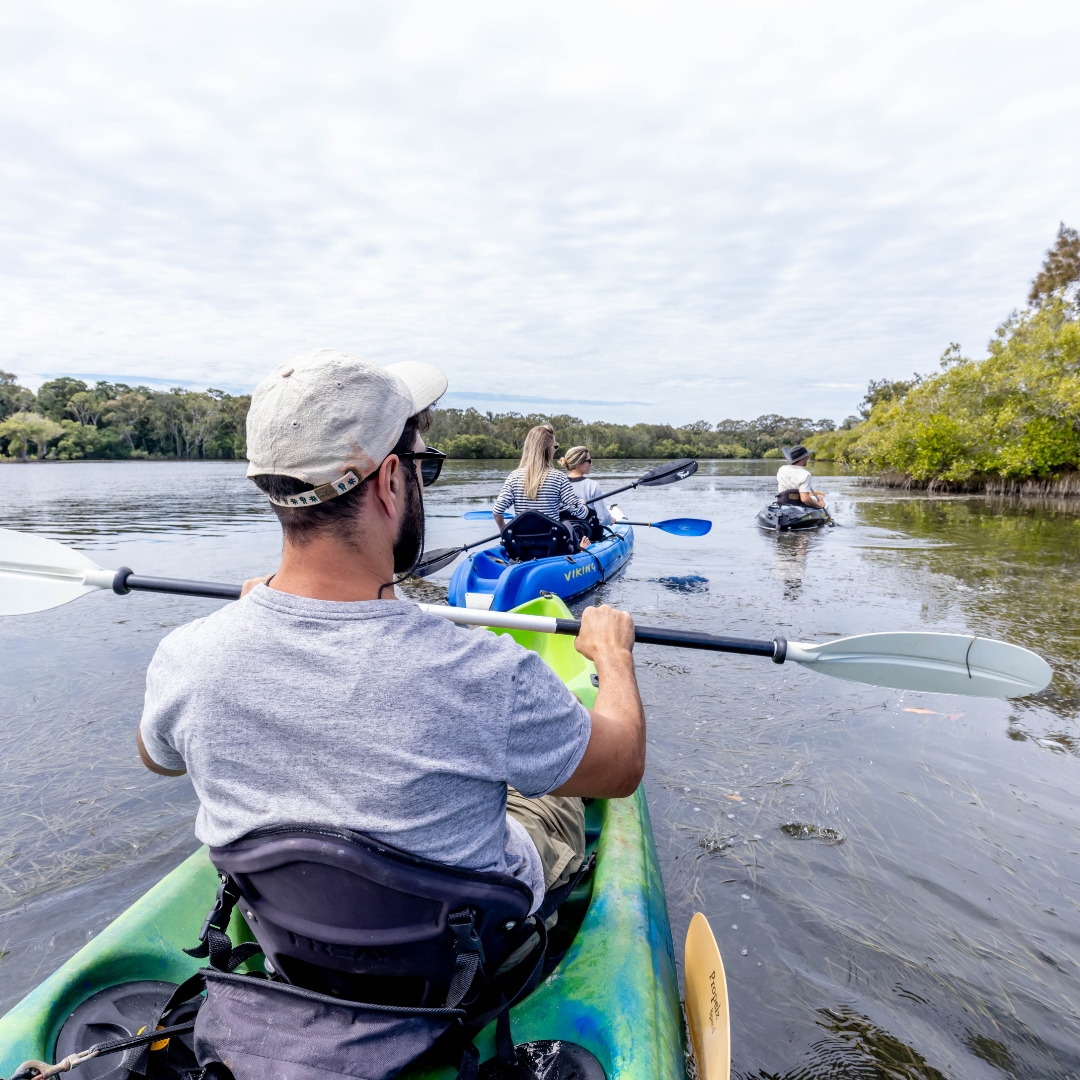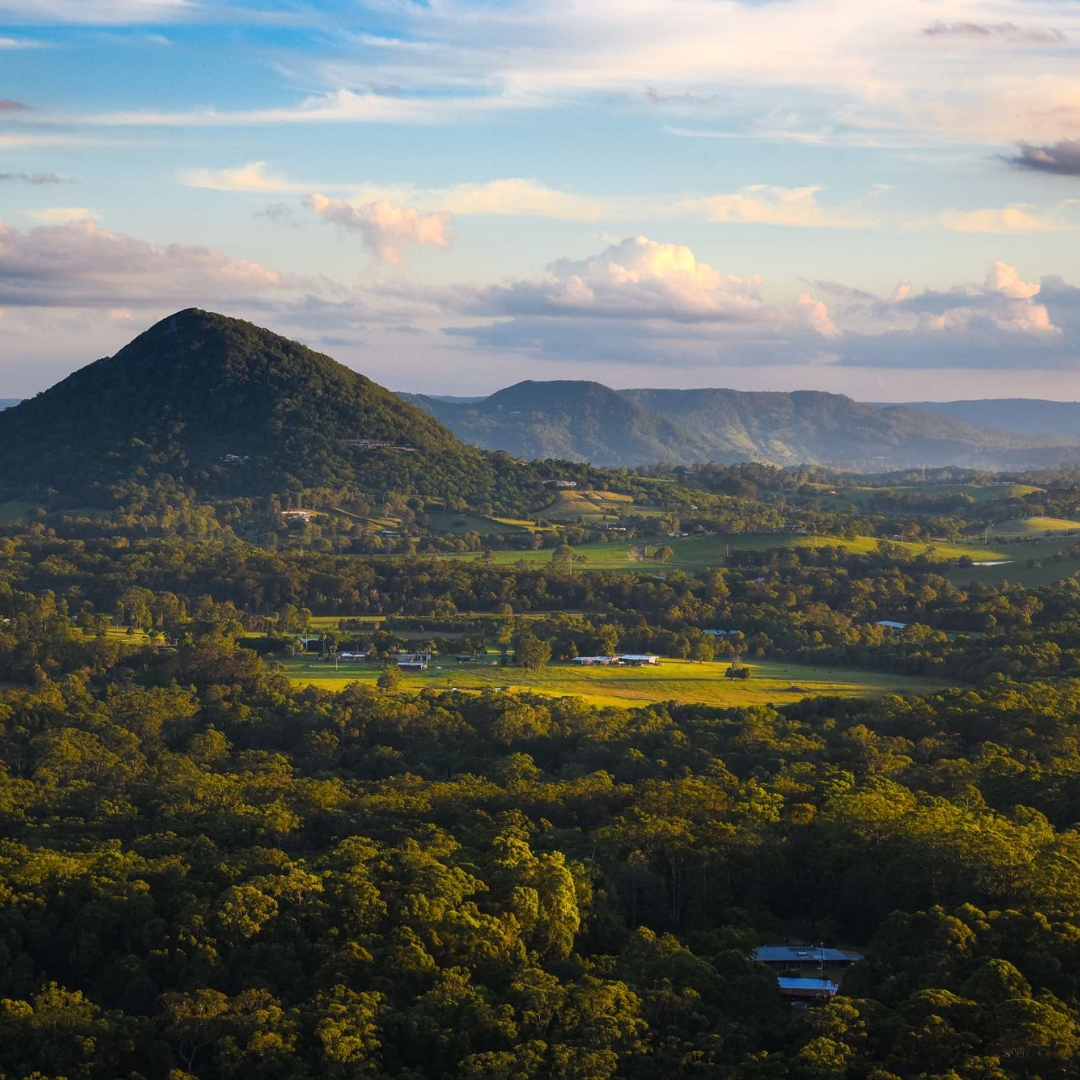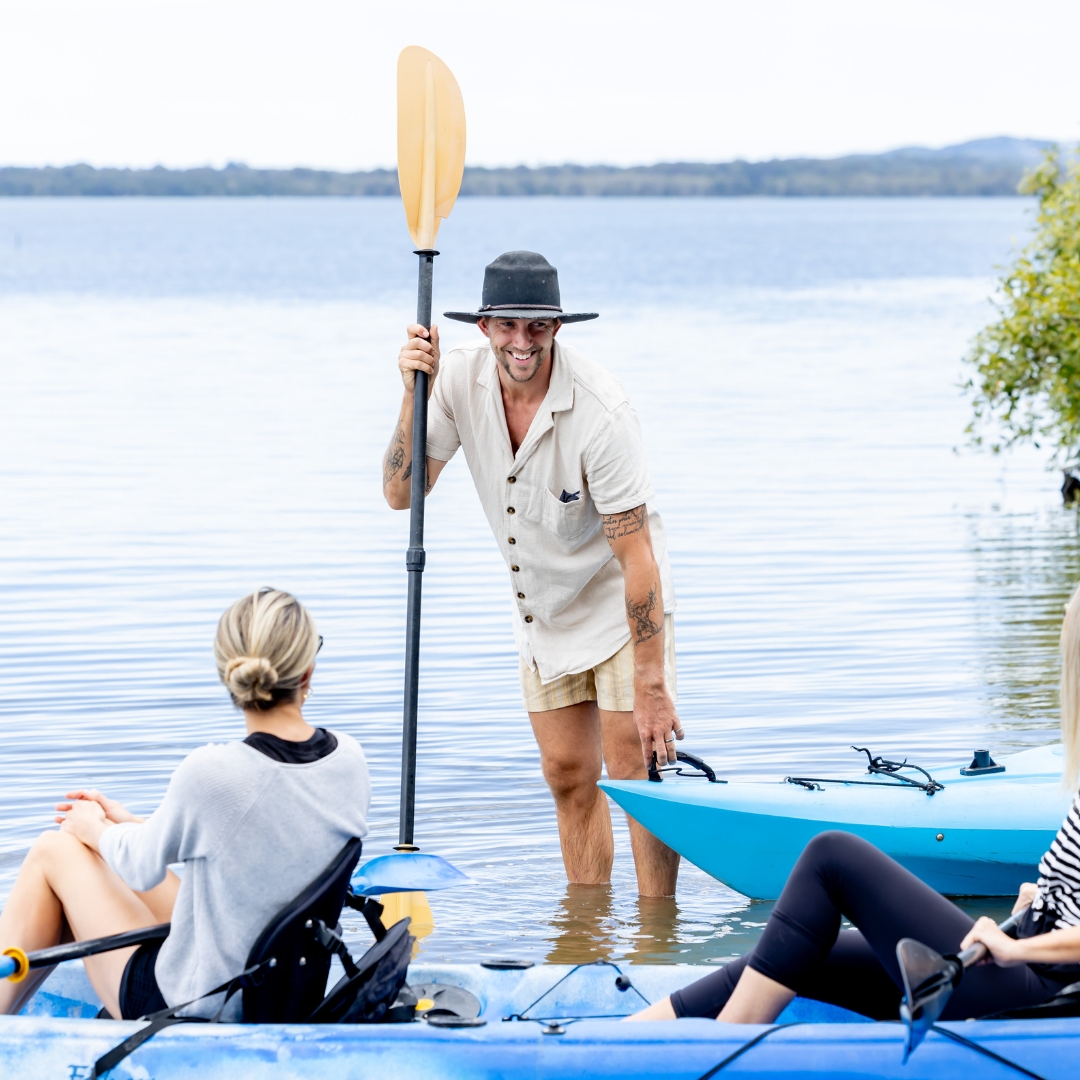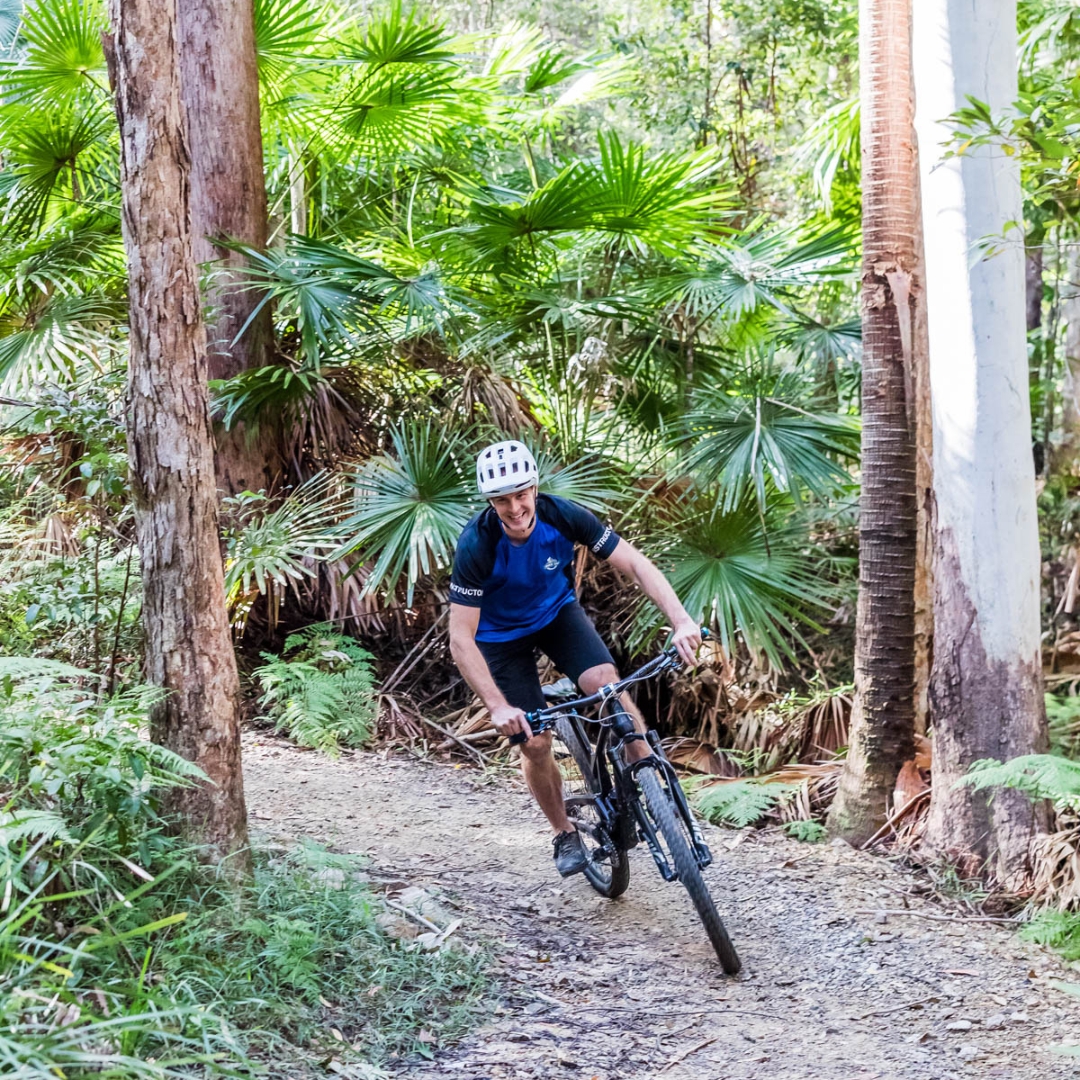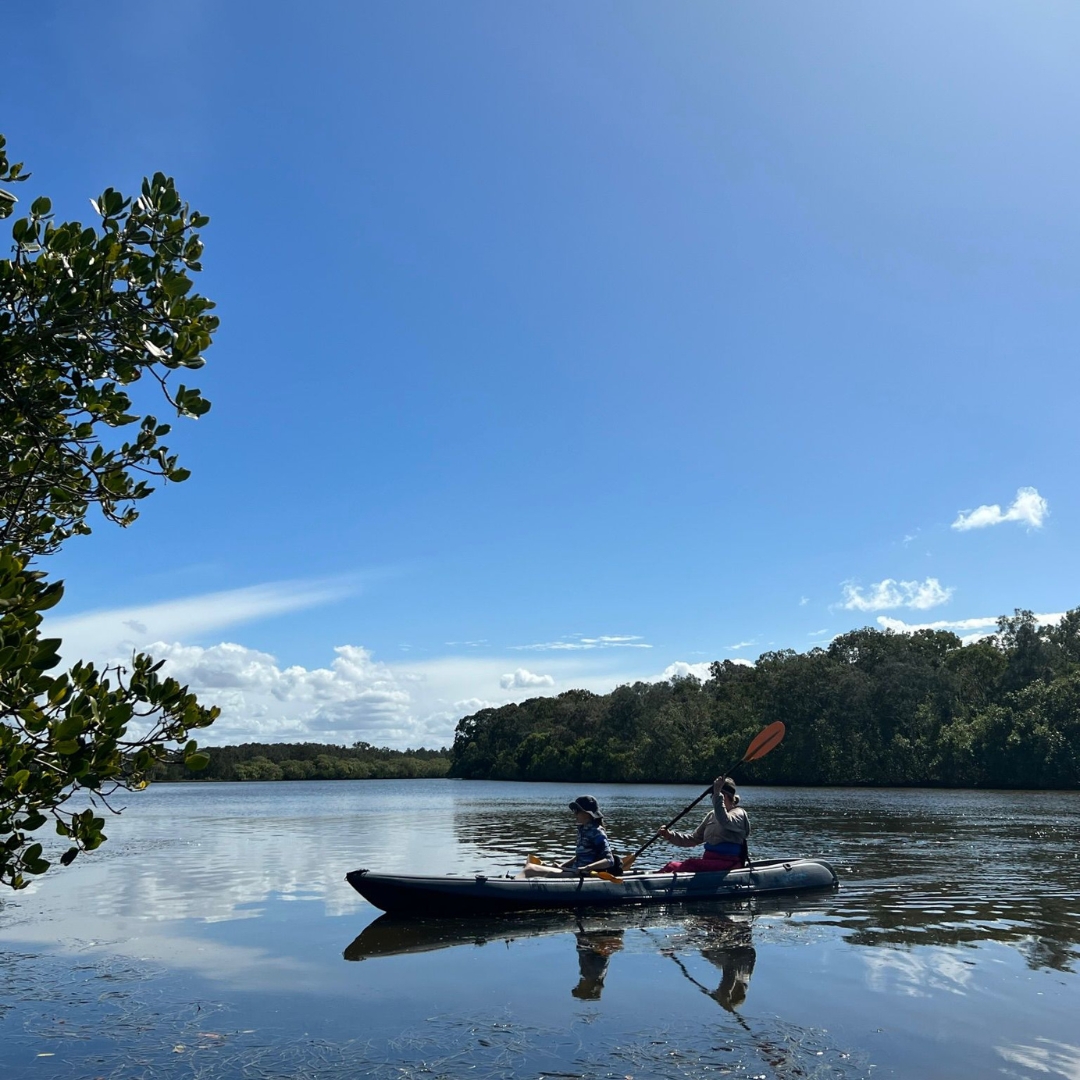 Full Day Adventures
Epic Sightseeing Tours by e-Bike and Kayak
Discover the best of Noosa with our celebrated full-day bike and kayak adventure. Join our experienced guides for an unforgettable journey as you make your way by ebike and kayak from the summit of the Hinterland's Mt Tinbeerwah to the heart of Noosa…… These tours are simply unforgettable.
Start your descent through scenic routes and winding trails, ultimately reaching the heart of Noosa.
Along the way, we'll transition seamlessly to kayaks, allowing you to glide through the serene waters of Noosa's UNESCO-protected Southern Everglades.
Explore pristine, hidden waterways, mere minutes from Noosa.
Spot Stingrays in Noosa's famous Everglade Stingray sanctuary.
Gain a unique perspective on the stunning landscapes of Noosa.
Full Day Guided Sightseeing Tours & Adventures
Experience The best of Noosa through with a variety of epic guided or semi assisted bike and kayak combination tours taking you from the heights of Mt Tinbeerwah to the heart of Noosa on an epic full day one way tour.
Semi Supported Full Day Sightseeing Tours
We provide you with the same equipment and transport options as our guided tour guests. But instead of following at our pace you will be free to explore the route at your own pace, spend longer in certain areas, go faster through others or even take a detour!
How do you follow the route without a guide? You will receive a pre-tour briefing from our guides at the start point and for full day options again as you transition between bikes and kayaks. You will be provided with very clear maps and instructions. In addition to this you will also have access to GPS assisted route maps via your mobile phone (requires the Google Maps app ). While these routes are reasonably simple to follow, they do require a degree of confidence and self sufficiency in navigation.
Award Winning Tours
As the honored recipients of Airbnb's 'Most Magical Experience' and TripAdvisor's 'Travelers' Choice Award,' alongside a multitude of glowing 5-star reviews, you can trust that an extraordinary adventure awaits you.
Optional free Courtesy Bus
Hop Aboard Our Courtesy Pick-Up Bus at Convenient Locations.
Conditions and other considerations do apply, please read the conditions outlined on each tour carefully.
PERFECT FOR KIDS
AND FAMILIES
From e-bike paths equipped with child-carrying attachments to serene kayaking journeys on calm, shallow waters with super-stable kayaks, we offer a diverse array of family-friendly adventures, tailored to families with young children
Easy Access, Minutes from Noosa
Embark on our serene kayak adventures, set in the tranquil shallow waters just minutes from the heart of Noosa, and our bike tours departing from Noosaville. These accessible and unique adventures offer an extraordinary opportunity to uncover some of Noosa's best-kept secrets.
What our Customers are saying
EXPLORE | EXPERIENCE | ESCAPE
Explore Beyond the Beach | Discover a Different Side of Noosa
Awards and Partners