Award Winning Kayak and Bike Tours & Adventures
Noosa | Southern Everglades' Lake Weyba | Noosa Hinterland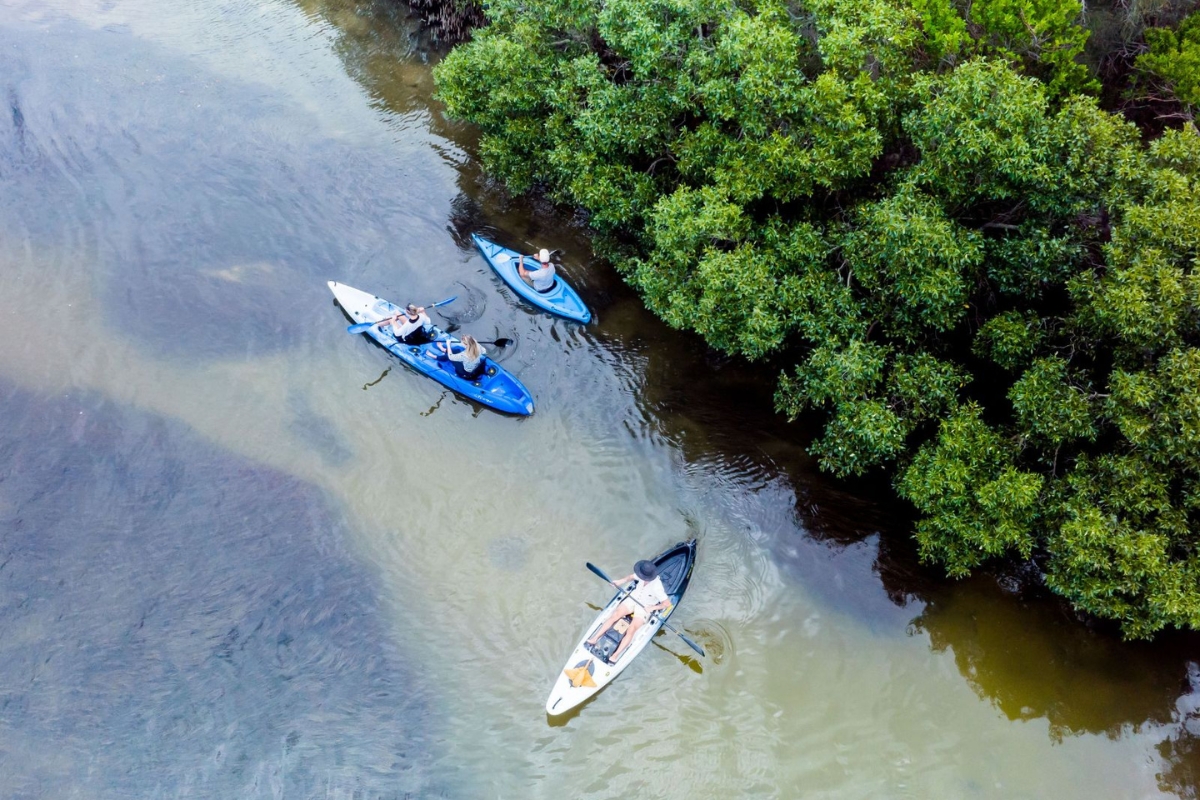 Experience Noosa's Pristine Southern Everglades' Lake Weyba & Stingray Sanctuaries | Award-Winning Kayak Tours
Discover the unparalleled beauty of Noosa's untouched waterways and the enchanting Southern Everglades with our range of award winning kayak tours. From the playful antics of juvenile stingrays to the tranquility of hidden waterways and secluded mangroves, our 3-4 hour and full-day adventures offer you a taste of paradise. Choose your adventure, whether it's a morning escape, an afternoon exploration, or a full-day immersion into Noosa's breathtaking wilderness. Come join us for an unforgettable journey through nature's wonderland.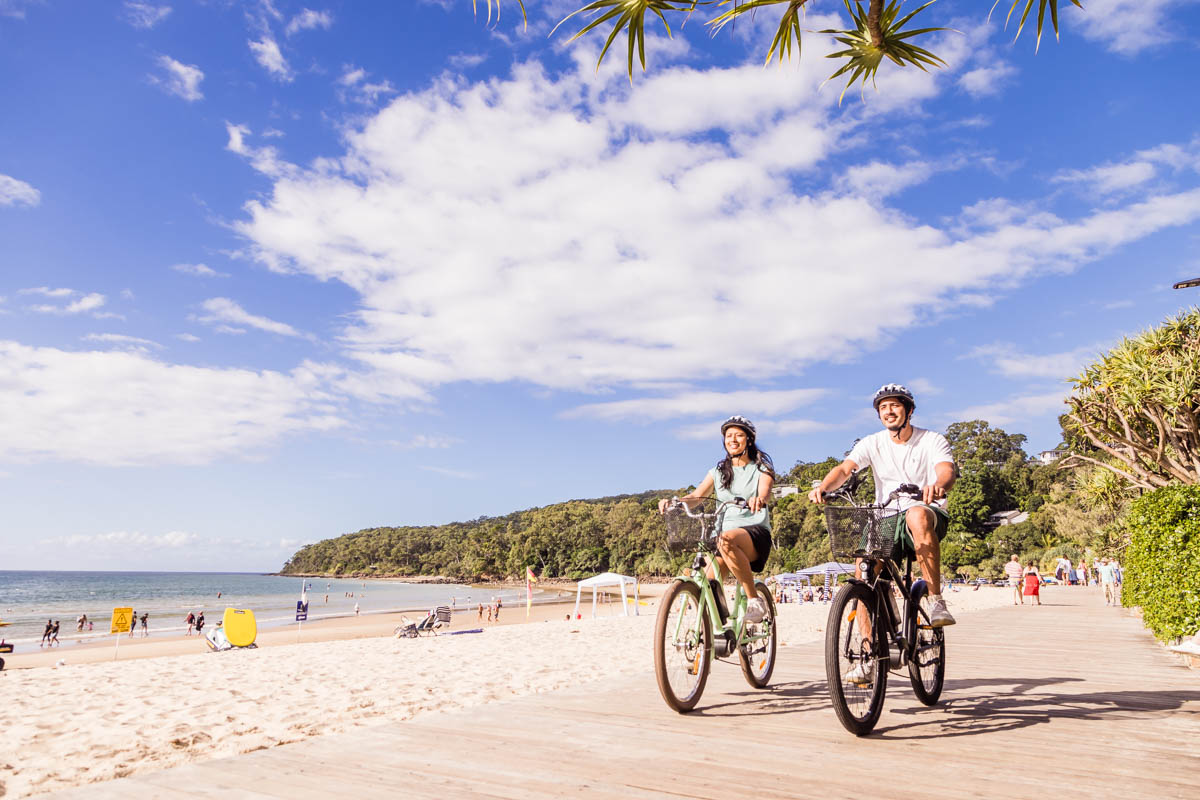 Explore Noosa's Diverse Landscapes | e-Bike Adventures for Everyone
Traverse the picturesque landscapes of Noosa. Our e-bike tours take you through a mosaic of stunning scenery, from winding riverside paths and sun-kissed beaches, lush sub-tropical hinterland rain forests and breathtaking lookouts. Explore the beauty of Noosa in a whole new way. Whether you prefer a leisurely riverside ride, a beachfront adventure, a forest expedition, or a mountain bike thrill on dedicated mountain bike trails, our e-bike adventures have something for everyone. Come pedal with us and experience a whole new side to Noosa.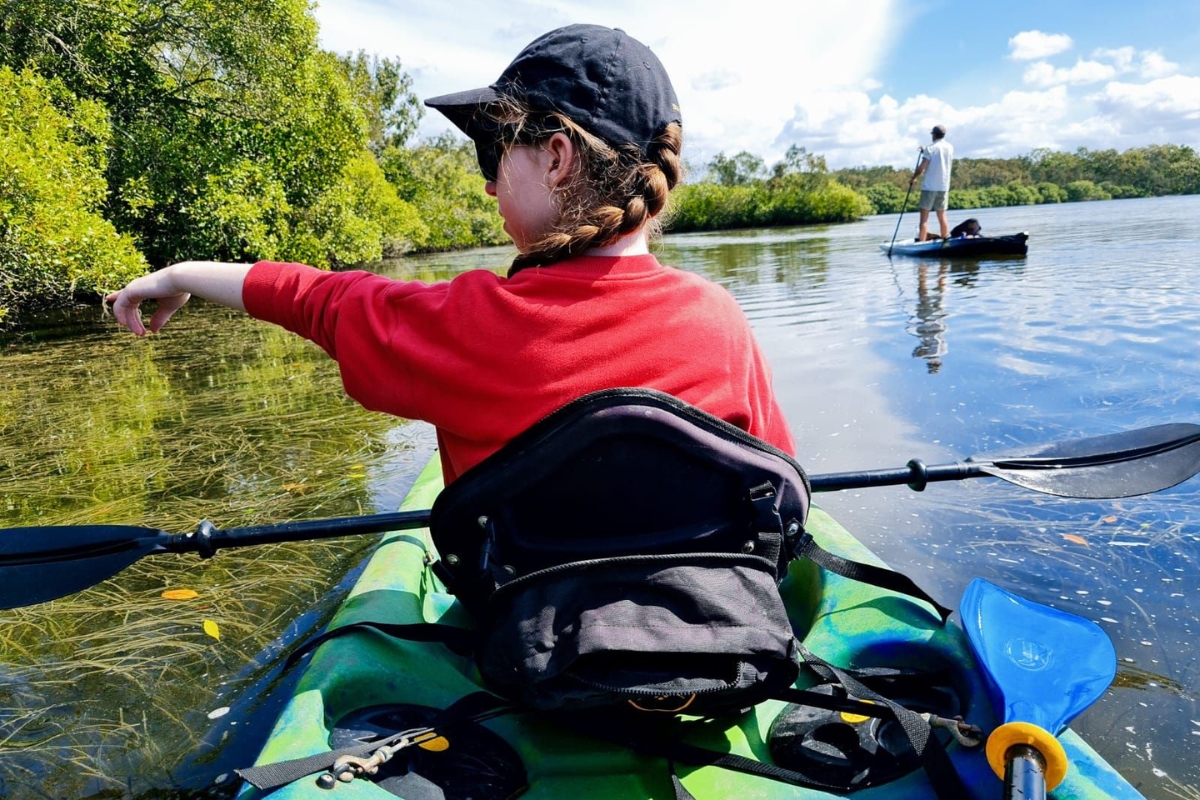 Unveil Noosa's Natural Wonders in 3-4 Hours | e-Bike and Kayak Adventures Await!
Experience the best of Noosa in just 3-4 hours with our stunning e-bike and kayak tours. Whether you're captivated by the graceful stingrays in the pristine southern everglades' Lake Weyba, exploring subtropical rainforests on our e-bikes, or simply enjoying the sights of Noosa from a kayak or bike, our short adventures pack a punch. Discover the essence of Noosa in a few short hours, where every moment is an adventure waiting to happen.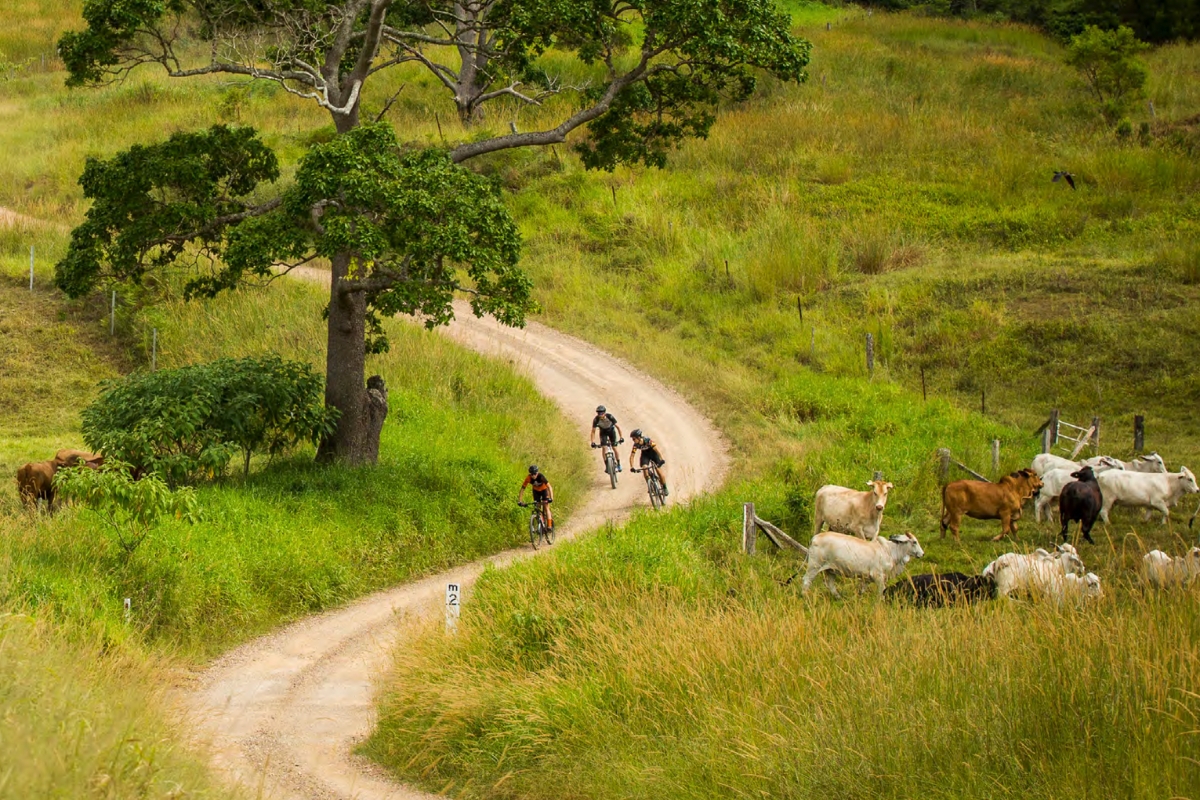 Experience the Best of Noosa | Combo e-Bike and Kayak Tours
Unlock a full day of adventure with our exclusive combination ebike and kayak tours. Immerse yourself in the beauty of this paradise as you traverse pristine waterways on a kayak and conquer lush subtropical rainforests on e-bikes. From the tranquil morning paddle to the thrilling afternoon bike ride, our full-day tours offer a complete experience of Noosa's natural wonders. Get ready to embark on an epic journey that spans the entire day, blending the tranquility of the water with the excitement of the trails – these are the ultimate Noosa adventures that you'll remember for a lifetime.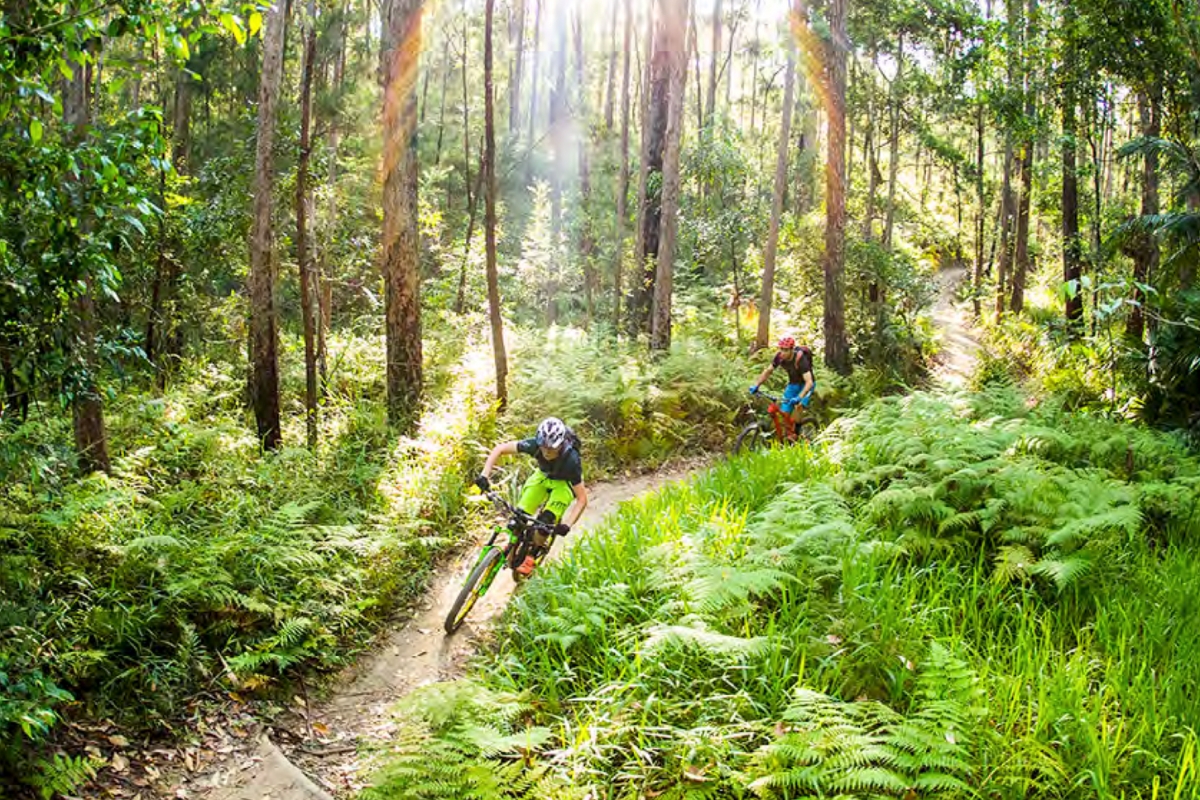 Unlock Adventure with Confidence | Everglades Kayak and e-Bike Tours Guided by GPS!
Experience the freedom of self-guided adventures with the added convenience of GPS navigation. Whether you're embarking on a stunning Everglades kayak adventure or exploring Noosa's diverse landscapes on an e-bike tour, our self-guided tours offer you the chance to explore at your own pace, with the confidence of knowing you'll never lose your way. Simply follow the GPS-guided route, and you'll discover hidden gems, breathtaking landscapes, and intriguing sites along the way. Embrace the joy of independent exploration with the security of reliable GPS assistance – it's your adventure, your way, in the Everglades, or on an e-bike tour of your choosing.
*GPS assistance requires phone with GPS capability and a good ability to navigate with google maps – Not supplied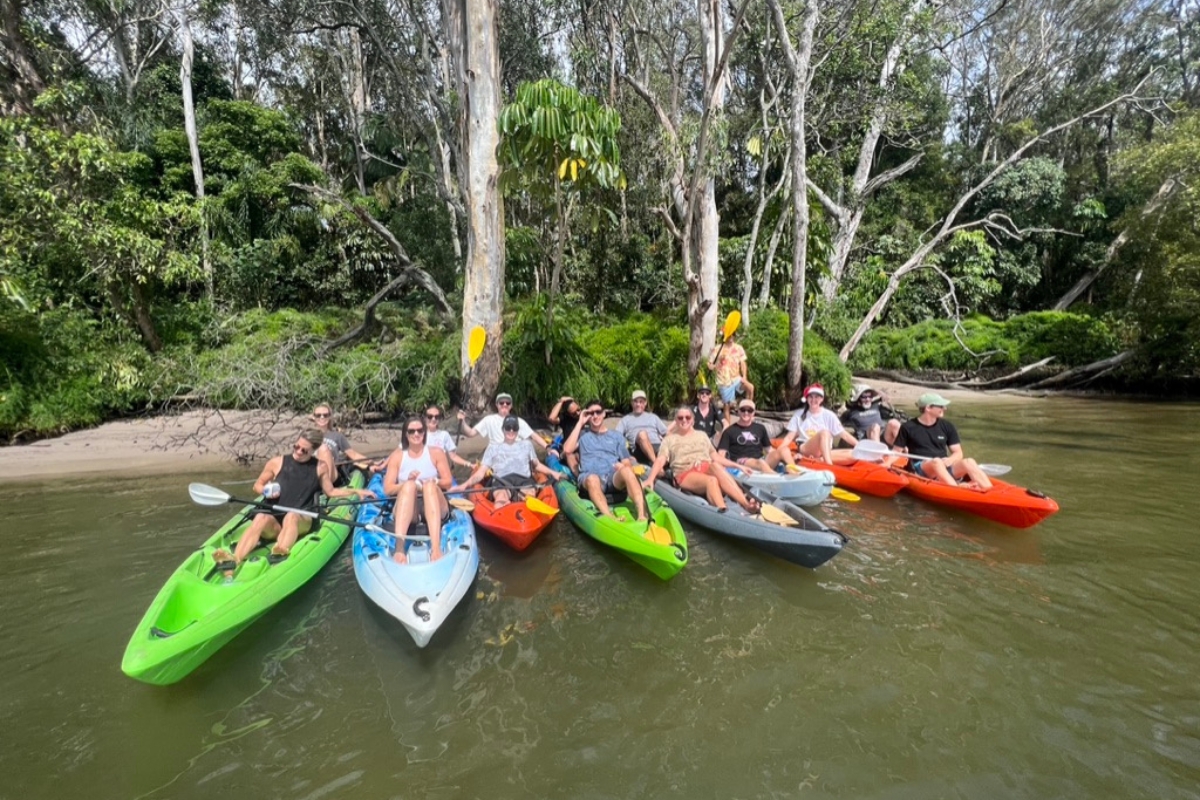 Design Your Perfect Adventure | Custom and Bespoke Tours Tailored to Your Every Whim
Experience the ultimate in personalized exploration with our custom and bespoke tours. Whether you dream of an amazing Everglades kayak adventure, a leisurely e-bike tour through Noosa's diverse landscapes, or a unique combination of both, we're here to make your adventure dreams come true. You choose the destination, the pace, and the highlights. With expert guidance and seamless support, your bespoke tour is a journey tailored to your preferences and passions. Unleash your wanderlust and let us craft your adventure, your way.
What our customers are saying!
Award Winning Tours
As the honored recipients of Airbnb's 'Most Magical Experience' and TripAdvisor's 'Travelers' Choice Award,' alongside a multitude of glowing 5-star reviews, you can trust that an extraordinary adventure awaits you.
Optional free Courtesy Bus
Hop Aboard Our Courtesy Pick-Up Bus at Convenient Locations.
Conditions and other considerations do apply, please read the conditions outlined on each tour carefully.
PERFECT FOR KIDS
AND FAMILIES
From e-bike paths equipped with child-carrying attachments to serene kayaking journeys on calm, shallow waters with super-stable kayaks, we offer a diverse array of family-friendly adventures, tailored to families with young children
Easy Access, Minutes from Noosa
Embark on our serene kayak adventures, set in the tranquil shallow waters just minutes from the heart of Noosa, and our bike tours departing from Noosaville. These accessible and unique adventures offer an extraordinary opportunity to uncover some of Noosa's best-kept secrets.
EXPLORE | EXPERIENCE | ESCAPE
Explore Beyond the Beach | Discover a Different Side of Noosa